BPM ARTISTS' CORNER
---
David Snyder IN BPM Artists' Corner
The Emotional Pianist & America's Got Talent Contestant From North Dakota, Now With 2 Million Streams On Spotify
---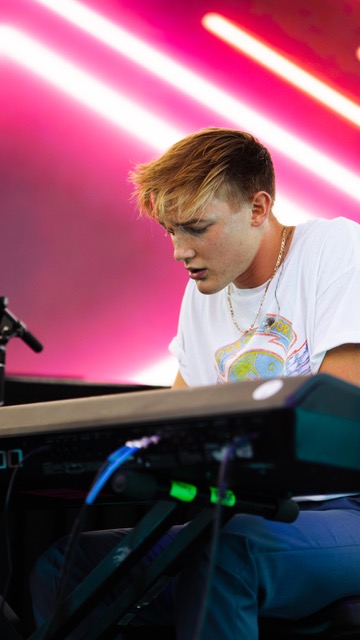 HELLO, MY NAME IS DAVID SNYDER. I AM A PIANIST AND COMPOSER RESIDING IN LOS ANGELES. I GREW UP ON A FARM IN NORTH DAKOTA AND FELL IN LOVE WITH PLAYING THE PIANO AT AN EARLY AGE. MY WORK IS PRIMARILY FOCUSED AT THE PIANO, AND RANGES FROM POP, TO JAZZ, TO CINEMATIC, TO CLASSICAL WORKS. I WAS CLASSICALLY TRAINED ON THE PIANO FOR OVER TEN YEARS, AND HAVE DELICATELY TRANSLATED MY CLASSICAL EXPERIENCE INTO MY COMPOSITIONAL WORK. I COMPOSE SOLO PIANO TRACKS THAT EMBODY FEELINGS AND EMOTION AND EB AND FLOW WITH A NEOCLASSICAL, CINEMATIC FEEL.
---
Why is fostering a positive culture in the music industry important to you?
I think that staying positive fostering a positive culture in the music industry is absolutely vital! The music industry is saturated with competition, which sadly results in some of the cut throat, comparison-driven actions we see in the music industry today!
Truly, each person is unique in their own way and brings specific talents, stories, and experiences to the table. I think that the music culture needs to continue to celebrate the beauty of differences and create art from a place of joy rather than negativity.
What's the story behind how you got to where you are today?
My story begins in North Dakota in the middle of nowhere. I grew up on a twenty-one-acre hobby farm, nestled nearby a small town of less than a thousand people. And man, I loved it. The open space, clean air, the kind people, the chores and lawn mowers. The best, most impactful part about growing up in North Dakota was my family. I am the third oldest of a ten-kid family, raised from the same parents, all homeschooled for all grades.

This family-crammed lifestyle proved to skyrocket me into what I loved, and what I wanted to stand up for. At the age of eight, I started to take piano lessons, and immediately, my life was transformed by those eighty-eight black and white wooden panels that make up a piano. Something about the piano let me let go, create a melody, and therapeutically dissolve my day into a song.
Throughout my childhood, I continued doing what I loved, but couldn't help but feel misplaced. I found every opportunity I could to play in a recital, act in a play, forge a random "movie" from my makeshift video camera, but when I started to enter high school, I began to question if these passions were realistic. So, with my family and close friends cheering me on, I auditioned for a showcase program in Minneapolis, and before I knew it, I got signed and moved to Los Angeles.

I was eighteen years old at the time and eager to make storytelling and music a career and reality. Since moving, my time in LA has been more frightening than I ever imagined, but also more rewarding. Throughout the years I have been able to grow in my versatility as a pianist, working alongside incredible artists and teachers, composing music, and performing in live shows. The entire journey has been an incredible ride!
What's your day-to-day like?
Every day, week, and month is a new adventure for me. Since I work as a creative freelancer, I work jobs as they come. But, typically, I compose a few solo piano songs per month, and create piano related content on TikTok.
I have found that TikTok is an excellent platform to use for my business, so I try to post on TikTok once a day. In addition, I model and act in Los Angeles, so amidst the music and social media things, I model for several clients on a regular basis and audition and work in TV and Film.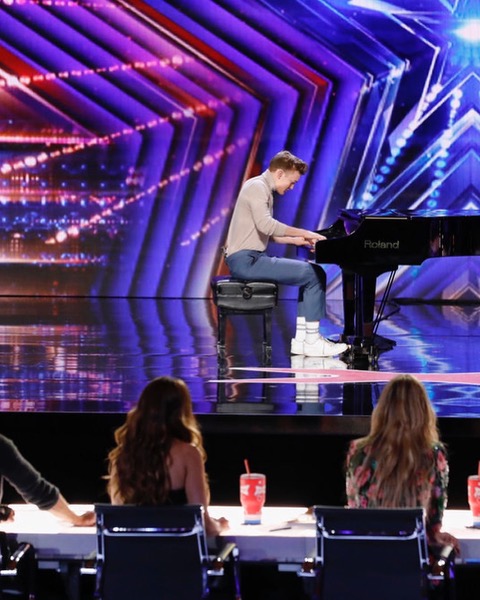 What's your favorite success story or moment when you knew you had to pursue a career in music?
I had the immense privilege of being about to perform on America's Got Talent, which was such a fun highlight of my career. Being on the reality show was nothing like I expected, but it was an incredible experience that pushed me, encouraged me, and challenged me.
---
What's the biggest challenge you've had to overcome to be where you are today?
I think some the biggest challenges for me in the entertainment business have been internal. I struggled with the questions, "Who am I? Am I good enough? Am I capable? Will people be proud of me? What if I can't make it?". I couldn't help but put myself into a mentality that needed other's approval to validate my value. I knew I had value, but it wasn't always easy for me to see/understand.

On top of that, living in LA is a trip. Coming from rural, family-based North Dakota, I had no idea how to navigate traffic, budget my month based on an inconsistent paycheck, pitch myself to agencies, build a modeling portfolio, sign an apartment lease, deal with towed car, or file a car accident report on the freeway. Becoming an adult in LA wasn't easy–I was still a new adult, 18 years old, and figuring it out. And truthfully, I'm still facing problems like these and troubleshooting for resolutions.
How do you want to be recognized or remembered as?
I want to be remembered by my character and my beautiful music! I value people and hope that people remember how much I want to impact the world through my compositions and performances. I truly believe that music can be a powerful, life-changing experience, and I wish to do that for other people!
What are your top 3 favorite artists or musical influences and why?
This is so difficult. I love Ludovico Einaudi, Cody Fry, and Chris Bowers. I enjoy and lookup to each of these artists because of they gorgeous instrumentations, haunting melodies, and thoughtful arrangements. I love cinematic and instrumental music, and each of these musicians/composers embody the drama and beauty of music the way I wish to!
What's one piece of advice you could tell the readers that could impact their lives?
As cheesy as it sounds, do what you love! Take time to ask yourself how you feel and what you really enjoy, and once you think you understand what you enjoy/love doing, pursue it! Pursuing a career that you genuinely love helps get your mind away from money and into a thought process of generosity, joy, and diligence.
What's the best advice for people who want to contact you or approach other professionals in the industry?
My advice to others is: work the small jobs. Starting off as a musician, there are a lot of free jobs people offer you, and while each musician 10000% deserves to get compensated for what they do, I have found it incredibly valuable to network, meet people, and work the low-paying jobs so that I can grow in my craft and meet likeminded people along the way.
---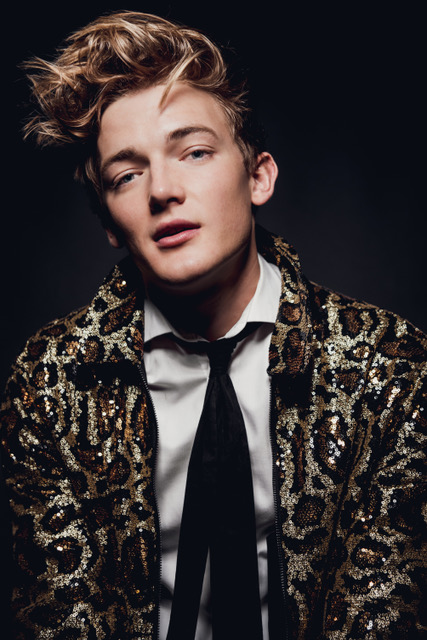 ---
FOLLOW DAVID SNYDER ON INSTAGRAM
---