BPM ARTISTS' CORNER
---
Jayme Graves in BPM Artists' Corner
Learn More On This Rock & Powerful Artist From Nashville.
---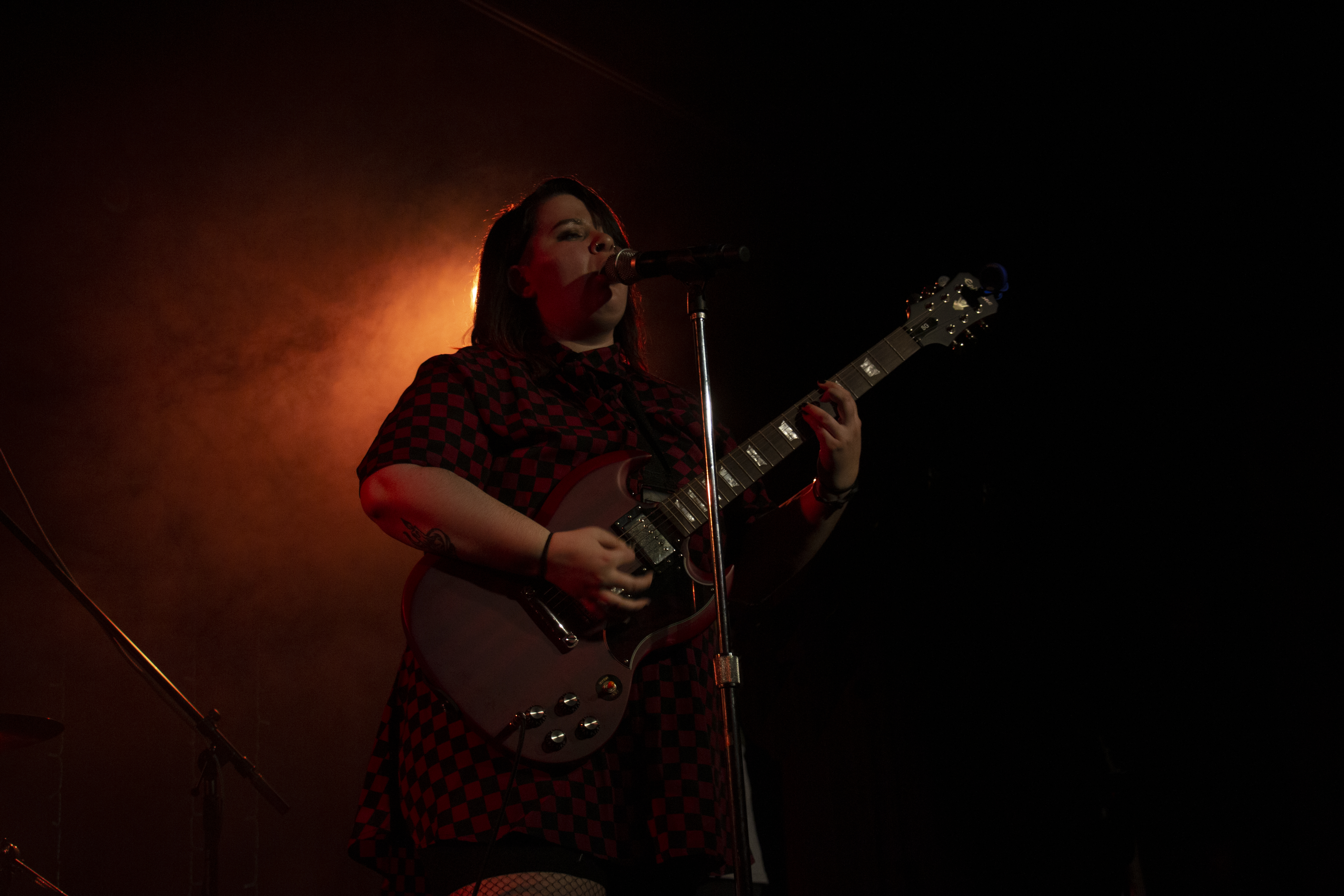 JAYME GRAVES IS A POP/PUNK ARTIST FROM NASHVILLE, TENNESSEE LOOKING TO BRING DEPTH BACK TO THE REJUVENATED POP/PUNK REVIVAL. A RECENTLY GRADUATED COMMERCIAL SONGWRITING STUDENT, JAYME IS CURRENTLY WRITING THEIR DEBUT EP, "MELANCHOLY FRIEND."
---
Why is fostering a positive culture in the music industry important to you?
A lot of the music industry can be so toxic, and I think it's important to remember what it's all about at the end of the day outside of the egos and competition: it's about the music.
Some people detach from the emotions and the heartfeltness of creating music and getting back to that is important to me as a writer, artist, and industry professional.
What's the story behind how you got to where you are today?
My struggle with mental health almost completely killed my music career. I had gotten out of a long-term relationship and felt like my world was collapsing around me. I had no interest in music for the longest time, and I stopped hearing melodies in my head. I abandoned my journals and let my instruments collect dust in my closet. It was devastating. BUT. I kept trying.
Even if I didn't feel like it, I would try whenever I could muster the energy. Sometimes, you won't enjoy the things you're passionate about for this very reason, you just have to keep trying. Although it lasted years, my love of music was restored once my mental health journey was established. I went to school for songwriting once I felt able, and finally knew I was where I belonged.
What's your day-to-day like?
I work a day job so I typically work from home throughout the day and work on music in the evenings and on the weekends! I try dedicating evening time to songwriting because that's when I can best access my emotions.
I'll curl up with my notebook, throw my LED lights on to set the Mood(TM), and put on some instrumental music of whatever vibe I'm feeling that day.

What's your favorite success story or moment when you knew you had to pursue a career in music?
Within my first year of songwriting courses, I was recognized as "One to Watch" by Nashville Songwriters Association International (NSAI).
Not that recognition is everything but after not writing for so many years, it was a great reminder I was where I needed to be and that there was some promise in what I was doing :)
What's the biggest challenge you've had to overcome to be where you are today?
IMPOSTER SYNDROME and my own inner critic. These things used to paralyze me from beginning any musical project or releasing anything into the world.
While I still struggle with these things, I've practiced through therapy and on my own the art of self-love. I've learned to give myself grace - I'm still learning and that's ok! To be a student is to be in a great position.
How do you want to be recognized or remembered as?
Whether as a person/artist/songwriter/etc, I want to be remembered as being kind, authentic, and true to my values.
What are your top 3 favorite artists or musical influences and why?
Paramore. Halestorm. Evanescence. The holy trifecta hahaha. These are amazing women in rock music, and they were my idols growing up. Seeing strong women dominate in genres saturated by men was an amazing thing to see.
They inspire me to do the damn thing always and to stand my ground. They are also all incredible songwriters. Evanescence was one of the first harder rock bands I came across and Amy Lee's poeticism in her lyrics really stuck with me.
What's one piece of advice you could tell the readers that could impact their lives?
This industry is difficult, and while hard work is a requirement in this field, it's also important to prioritize inspiration and rest. The best ideas come to us during moments when our brains aren't constantly preoccupied.
Let your brain rest regularly to avoid burning out, keep your imagination alive, and ensure you give yourself your best shot daily.
What's the best advice for people who want to contact you or approach other professionals in the industry?
In general, building relationships can be hard. Not everyone in the industry will give you the time of day, and it's not personal, but it can feel that way. Keep trying.
You will find YOUR people - just stay persistent. For me, I'm an open book if you're kind and genuine.
---
---
THEIR NEW EP WILL COME IN SPRING 2023, SO STAY TUNED!
---
FOLLOW JAYME GRAVES ON INSTAGRAM
---