MUSIC INDUSTRY INSIDER
KitKat Fisher, the Filipina-American Fan Girl, Now A Music Industry Executive Changing The Industry
Learn More On The Inspiring Path Of This Filipina-America and Finessed Media.
---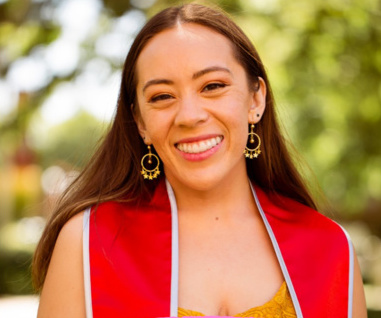 I AM A RISING FILIPINA-AMERICAN MUSIC INDUSTRY EXECUTIVE. WITH MY EXPERIENCES IN CULTIVATING ARTISTS' UNIQUE BRANDING THROUGH PR AND SOCIAL MEDIA MANAGEMENT, PLANNING 3 TOURS, AND MANAGING TEAMS PUSHED BY WOMEN OF COLOR, I FULFILL MY GOAL OF SHIFTING THE MUSIC INDUSTRY TO BE MORE WILLFUL, OPEN-MINDED, EMPOWERING, AND INCLUSIVE. JOINING FINESSED MEDIA IN JANUARY 2021, I AM NOW GENERAL MANAGER AND SHARE MY KNOWLEDGE OF THE MUSIC INDUSTRY TO MENTOR THE FINESSED MEDIA TEAM OF 16, COORDINATE WEEKLY EDUCATIONAL EVENTS, PROGRESS ARTISTS' VISIONS, AND CREATE A GLOBAL NETWORK OF ARTISTS AND MUSIC INDUSTRY PROFESSIONALS!
Why is fostering a positive culture in the music industry important to you?
You are who you surround yourself with. When I intentionally placed myself in rooms with people who shift the music industry and create space for growth in the music industry, I heard less of: "Isn't pursuing music risky? There's no stability!" "You will hurt yourself by being in the music industry." "Don't you think it's silly to turn this hobby into an unstable lifestyle?" and more: "How can we improve this space?" "Who's invited at the table? Who doesn't have a seat? How can we create that room for them?" "What do YOU want the music industry to be?"

The only people that can truly change this narrative and foster a positive culture in this industry are the ones who are within this space. My personal mission is to help everyone exist and thrive within their existence - including the art they create as an extension of that.
What's the story behind how you got to where you are today?
I started off as a pop/rock singer then transitioned into classical music in 2010. I carried my training through university, though in my first semester, I knew I wanted to transition into the music industry.

Not knowing what that meant or how to get started, I dove into areas I was passionate and curious about: live events, fan engagement, and inclusivity. My first roles in the music industry began in summer of 2019 as a lead tour coordinator for an independent pop artist, simultaneously a PR intern for a punk rock agency based in LA.

These experiences combined, I wanted to pursue tour management on a global scale. Then the pandemic hit. My goals shifted from getting hands-on experiences in order to learn about the music industry to aligning myself with communities and individuals who shared my vision for music. This is how I stumbled into Finessed Media.

After attending their Music Entrepreneurship Summit in December 2020, I was empowered by the amount of gems dropped in the zoom being provided by women of color. I applied for the internship program that evening and was onboarded as an Event Coordinator in January 2021.

During my internship, I hosted 6 events featuring industry professionals who inspired me (including Doja Cat's tour manager, the President of Women in Music, the Founder of GBTRS, an audio engineer who worked with Future and Snoop Dogg). By the end of my internship, I was hired on as an artist manager and by August 2021, I was also hired as the General Manager of Finessed Media.
What's your day-to-day like?
Most mornings, I wake up by 5:30am to prep. I start by doing something for myself and setting intentions for the rest of the day.

You can find me on Zoom for meetings throughout the day - typically, I'll meet with my team for 1:1 meetings through the morning and afternoon, then any free time I set for meetings with other music industry professionals!

By the end of the workday, I like to set aside time to reflect on how the day went, objectives for the following day/week, and ending with something for myself. Especially in this industry, it can get easy to grind nonstop, so it's been important for me to create a balance between the hustle and personal time.
What's your favorite success story or moment when you knew you had to pursue a career in music?
The first time I knew I could pursue a career in music was when One Direction became my favorite boyband. I was OBSESSED with learning who was involved with their projects and would read through their album notes to understand the ins-and-outs of their success.

All while pursuing classical music and performing at Carnegie Hall multiple times plus the Sydney Opera House, I realized that I could develop my understanding of music while still operating on the business side. And that I could do so as an empowered, empowering woman of color.
What's the biggest challenge you've had to overcome to be where you are today?
Imposter syndrome! It took a long time for me to recognize my own abilities and to feel confident in what I was creating. The more I learned to hone on my journey, the more I knew I could be a fierce, inspiring leader. It's still something I have to intentionally practice today!
How do you want to be recognized or remembered as?
A global music empress that creates cool art with cooler people, living asymmetrical warfare and embodying kindness.
What are your top 3 favorite artists or musical influences and why?
AJR. Listening to them since 2011 (through a cover of One Direction's What Makes You Beautiful - go figure!!), the ways they play with the music experience sonically and visually create such vulnerability and connection. They're masterful at what they create.

NEZZA. Her journey as an artist is remarkable. As someone that initially followed her for her awesome content creation, I'm more excited to witness her growth as an artist. Her music is catchy, fun, upbeat, and also vulnerable, reflective, and raw.

Yseult. Her voice is so powerful, I'm always in awe listening to her music.
What's one piece of advice you could tell the readers that could impact their lives?
Create the opportunities you wish to see. Truly, the only limitations are the ones that you place on yourself.
What's the best advice for people who want to contact you or approach other artists/professionals in the industry?
Get to know other artists and professionals as human beings before them as artists/professionals. If the key to success in this industry is personal connections and relationship building, then be genuine and practice vulnerability in your approach.

Also, 3-4 sentences MAXIMUM when first introducing yourself! People are more inclined to read your messages :)
---
---
---